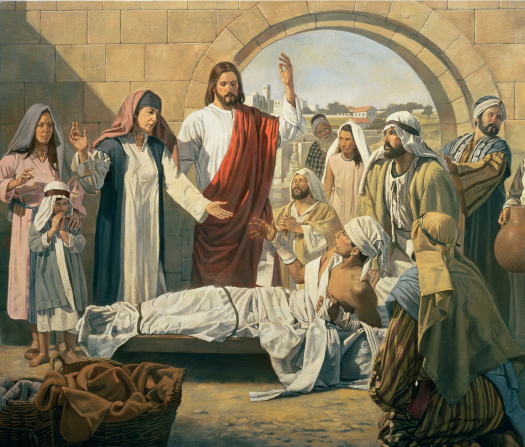 Passage: https://www.biblegateway.com/passage/?search=luke+7.11-17
Scripture
Fear seized all of them, and they glorified God, saying, "A great prophet has risen among us!" and "God has looked favourably on his people!"
Observation
Jesus and His disciples go to Nain. As they approach the town, they encounter a funeral procession of a man who was the only son of a widow.
Jesus has compassion on her. He commands the young man to rise. The man sits up and begins to talk.
Everyone is moved by fear and they exclaim praise to God.
Application
The Lord has compassion on us, a far deeper compassion than we comprehend.
We may think that God is distant and too great to be moved by our suffering. This is not true! He feels for us.
God is not wanting anyone to suffer, This was not His plan for the world. Death, sickness, violence and poverty are the result of sin in the world and they deeply grieve the Lord.
God reaches out to us in our pain. If we hand it all over to Him, we will see Him act even in the midst of our hurt.
Prayer
Thank you Lord for your compassion. Thank you that you are with me always even when I am not aware of it. Amen.